EASY VOCABULARY FOR THE HOLIDAY AND FOR LIFE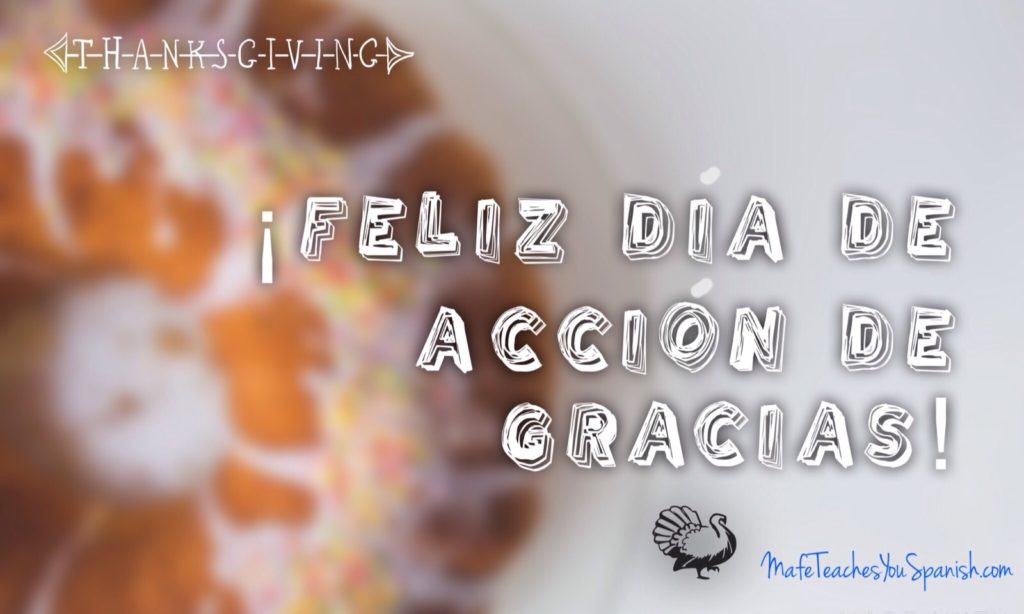 Today is a very special Holiday in the U.S and I wanted to honor it by teaching you how to give thanks in Spanish.
Thanksgiving in Spanish is Día de acción de gracias. Yeah, all of that…
First thing you need to know: You are going to be eating PAVO, not TURQUIA. It is an easy mistake because they both mean Turkey
Vamos a cocinar un pavo para la cena del día de acción de gracias.
We are going to cook a turkey for Thanksgiving dinner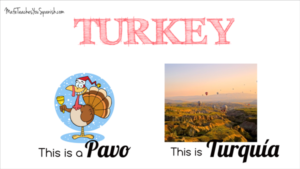 Now, the main thing about this Holiday is to give thanks for all the good things in your life, right?
Probably you already know thow to say Thanks : Gracias which is useful today, and everyday for the rest of your life.
If you want to say thanks a lot, or thank you very much, you can say muchas gracias or muchisimas gracias.
Gracias por… Thanks for…
Gracias por el regalo (Thanks for the present)
Gracias por la cena (Thanks for dinner)
Gracias por venir (Thanks for coming)
Gracias por la invitacion (Thanks for the invitation)
Etc…
Estoy agradecido(a) por… to be thankful for…
Estoy agradecida por mi familia (I'm thankful for my family)
Estoy agradecida por mis amigos (I'm thankful for my friends)
Estoy agradecida por mi salud (I'm thankful for my health)
Estoy agradecida por mi trabajo (I'm thankful for my job)
Etc…
WHAT ARE YOU EATING TONIGHT?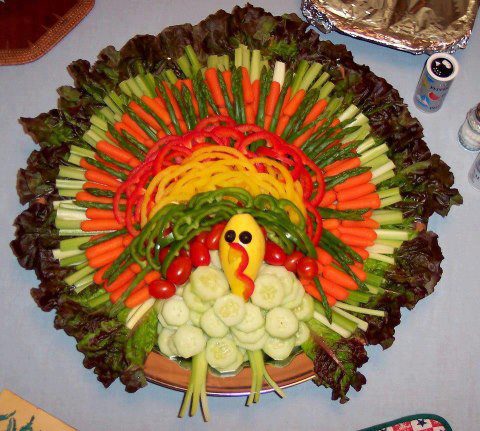 Pavo – Turkey
Puré de papas (o patatas)- Mashed potatoes
Relleno – Stuffing
Pastel de calabaza – Pumpkin pie
Salsa de arandanos – Cranberry sauce
Verduras (o vegetales) – Vegetables
Salsa para el pavo – Gravy
Pudín – pudding
¡Buen apetito y feliz día de acción de gracias!
Questions? Leave a comment below!
Look smart, share the knowledge
Follow closely for updates. Don't miss out!